Routes

Route 6: Dénia - El Verger - Pego - Natural Park of El Marjal de Pego-Oliva - El Verger - Dénia (Page 1 of 2)
Route Card

Download in PDF format
Download GPS track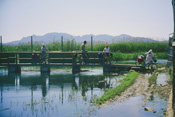 Access by train: Dénia Station.
Difficulty: Low.
Drop: 60 m.
Distance: 50.15 km.
Type of terrain: 36.45 km asphalt and 13.70 km earth.
Train schedules: www.fgvalicante.com or at the telephone: 965 262 731.
Cartography: Spain's Military Map, scale 1:50.000, pages 30-31.
Notes: Bring binoculars.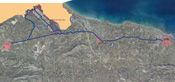 Map of the route.

Through marshlands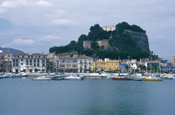 Denia.This one-day excursion brings us close to Pego, right at the boundary with the province of Valencia, where we will be able to stroll through the streets and discover the numerous imprints of its Muslim past. At lunch time, we can enjoy some of the typical rice-based dishes. Also, we will visit one of the most interesting marshlands of the Spanish Mediterranean coast: The Natural Park of El Marjal de Pego-Oliva, where ornithology enthusiasts may freely relish watching the variety of birds that make this place their home. Weather permitting, we can bathe in the clean waters of the Bullent or at the spring of Font Salada, famous for its healing waters, and in carnival season, we can go to the popular "Baixada del riu Bullent".
Next page