Routes

Route 4: Dénia - Jesús Pobre - Jávea - Dénia (return by boat) (Page 1 of 2)
Route Card

Download in PDF format
Download GPS track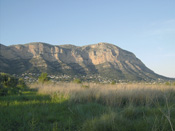 Access by train:Dénia Station.
Difficulty: Low.
Drop: 100 m.
Distancie: 21.24 km.
Type of terrain: 19.11 km asphalt y 2,13 km earth.
Train schedules: www.fgvalicante.com or at Tel. No.: 965 262 731.
Boat schedules: www.mundomarino.es or at Tel. No.: 966 423 066.
Cartography: Spain's Military Map, scale 1:50,000, pages 30-32 & 31-32.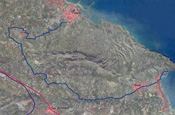 Map of the route.

Between almond & orange trees and the smell of orange blossom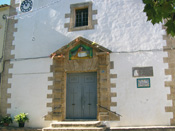 Mills of Jesús Pobre.Recently marked by the town councils of Jávea and Dénia, this is one of the most attractive routes that we can make surrounding Dénia. While our excursion follows largely this route, paying attention to the description is a good idea since there are a lack of signposts at some points, and besides we will deviate from it sometimes. This is an enjoyable cycling tour surrounding emblematic Mount Montgó. The bike route goes through fields of almond & orange trees and vineyards, and across the still idyllic town of Jesœs Pobre, to continue by a prelittoral plain where green crops and mountains and the blue sea in the background are still the predominant colours. Visiting the historical centre of Jávea and relaxing at the beach after a few tapas (snacks) at the port can be a grand finale to the excursion. The return by boat unveils before us the marine face of Mount Montgó and Cape San Antonio, with its amazing cliffs, lighthouse at the edge and upright towers for looking out to the sea in search of pirates.
Next page