Routes

Route 3: La Xara Station - Pedreguer - Pamis - Ondara
La Xara Station (Page 1 of 2)
Route Card

Download in PDF format
Download GPS track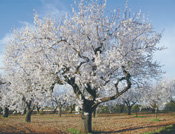 Access by train: La Xara Station.
Difficulty: Low.
Drop: 60 m.
Distance: 22.02 km.
Type of terrain: 19.81 km asphalt and 2.21 km dirt.
Train schedules: www.fgvalicante.com or at Tel. No.: 965 262 731.
Cartography: Military Map of Spain, scale 1:50,000, pages 30-31 & 30-32.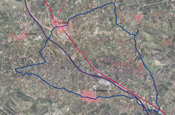 Route map.

Among almond &, orange trees and the smell of orange blossom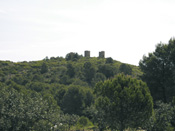 The mills of Jesús Pobre.This time our cycling tour runs across farm roads among almond and orange trees. The pleasant smell of orange blossom in April and May will make our route a more enjoyable one. The towns of Pedreguer, Pamis and Ondara have interesting activities and holydays throughout the year that we can get familiar with and come close to on our bike.
Next page