Routes

Route 20: Pinoso - Monóvar - Elda (Page 1 of 2)
Route Card

Download in PDF format
Download GPS track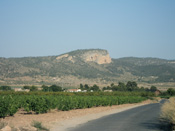 Access by train: Pinoso.
Return by train: Elda Station.
Difficulty: Medium.
Drop: 160 m.
Distance: 31.18 km.
Type of terrain: 26.28 km asphalt and y 4.90 km earth.
Train schedules: www.renfe.es or at Tel. No.: 902 24 02 02.
Bus schedules: www.alsa.es or at Tel. No.: 902 240 202.
Cartography: Spain's Military Map, scale 1:50,000, sheets 27-34 & 28-34.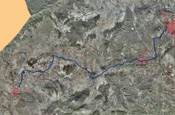 Map of the route.

Among mountains and vineyards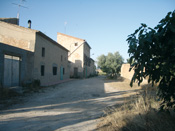 Manyà Municipal District.The first part of the route will include some municipal districts of the Pinoso municipal territory, peppered among vineyards and almond tree fields. As we enter Monóvar municipality, we will pass by Santa Catalina del Manyá wineries, a stop we can take advantage of to taste the good wines of the area or visit its facilities and know, on location, how wine is elaborated. After going up to Collado de Victoriano, splendid views of the surrounding valleys await us. Giving the difficult access by public transport to Pinoso and in order to enjoy the environmental and landscape richness of Mount Coto and El Cabezo with more tranquillity, both to be found in the surrounding area, it is advisable to take two or three days and do this route in combination with the one of Sax-Salinas-Pinoso. From Pinoso stem several paths and cycling routes that will enable us to discover the natural treasures of this secluded area in the province of Alicante.
Next Page