Routes

Route 17: Xixarra GReen way: Villena - Biar - Beneixama - Campo de Mirra - Cañada - Villena (Page 1 of 2)
Route Card

Download in PDF format
Download GPS track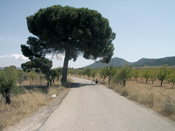 Access by train: Villena Station.
Difficulty: Low.
Drop: 200 m.
Distance: 36.08 km.
Type of terrain: 27.39 km asphalt and 8.69 km earth.
Train schedules: www.renfe.es or at Tel. No.: 902 24 02 02.
Cartography: Spain's Military Map, scale 1:50,000, pages 27-32, 27-33, 28-32, 28-33.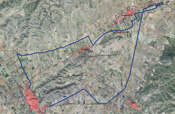 Map of the route.

The fortresses of Xixarra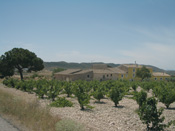 More traditional.This is a route for letting the imagination fly back to the times when the Alto Vinalop— region was a land disputed between the Muslim and Christian reigns. To reinforce their boundaries, the Arabs created strongholds that were gradually surrounded by towns from where they controlled the strategic means of communications. We arrive at these fortresses and towns whose names mark our history by following another historical road, the popular "Xixarra", a narrow track railroad that used to connect Yecla, Villena and Alcoy, and that vanished in the early 70s. During our pedalling, we notice another rapid change currently happening: that of traditional and modern farming. Mechanical olive picking machines in olive fields alternate with farmers still swinging at sticks, while on vineyards, the old potted vines are being substituted by new arbour trellis plantations that already spread across the entire plain between Campo de Mirra and Villena.
Next Page