Routes

Route 16: Natural Park of Lagunas de La Mata y Torrevieja - Salinas green way - Torrevieja (Page 1 of 2)
Route Card

Download in PDF format
Download GPS track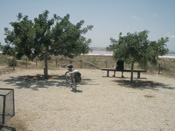 Access by bus: La Mata Stop.
Difficulty: Low.
Drop: 50 m.
Distance: 13.60 km.
Type of terrain: 2.85 km asphalt and 10.75 km dirt.
Bus schedules: www.costazul.net or at Tel. No.: 965 924 660 • www.alsa.es or at Tel. No.: 902 240 202 Vegabus Tel.: 965 457 553.
Cartography: Spain's Military Map, scale 1:50,000, pages 28-36 and 28-37.
Note: Bring binoculars.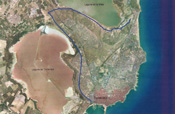 Map of the route.

Pedalling among lagoons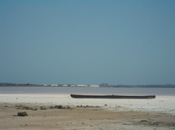 Saline marshes.In spite of the significant urban development experienced by Torrevieja in recent years, we can still find natural spots here such as La Mata and Torrevieja lagoons, where we can enjoy the contact with nature. The Information Centre, located at the start of the route, is the perfect introduction to what we will find through our ride. The second part of the itinerary runs along the old train design that used to connect Torrevieja with Crevillent. At the end of our route awaits an interesting visit to the Interpretative Centre of the Salt Industry that will open our eyes to the importance this activity has had in the history of the town.
Next Page