Routes

Route 12: Orihuela - Cox - Albatera - San Isidro - natural park of El Hondo - Crevillent station (Page 1 of 2)
Route Card

Download in PDF format
Download GPS track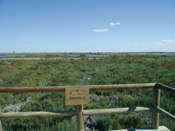 Access by train: Orihuela RENFE Station.
Difficulty: Low.
Drop: 50 m.
Distance: 34.00 km.
Type of terrain: 31 km asphalt and 3 km earth.
Train schedules: www.renfe.es or at Tel. No.: 902 24 02 02.
Cartography: Spain's Military Map, scale 1:50,000, pages 27-35, 27-36 and 28-35.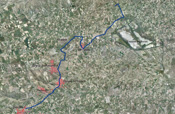 Map of the route.

Along the Poet's trail, as far as El Hondo Natural Park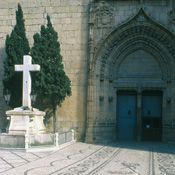 Callosa de Segura.Orihuela, place of birth of Miguel Hern‡ndez, one of the biggest Spanish poets of all times, is the starting point of this route. After visiting the house where he lived, the PoetÕs Trail takes us among orchards to the towns and places that served him as inspiration for his poetry. Apart from the cultural and artistic richness of the city, with many national monuments, the route runs along a highly valuable environmental milieu: El Hondo Natural Park.
Next Page