Routes

Route 11: Calpe - Pinos - Benissa (Page 1 of 2)
Route Card

Download in PDF format
Download GPS track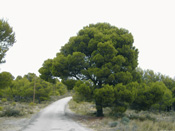 Access by train: Calpe Station.
Difficulty: High.
Drop: 350 m.
Distance: 23.55 km.
Type of terrain: 18.84 km asphalt, 4.71 km earth.
Train schedules: www.fgvalicante.com or at Tel. No. 965 262 731.
Cartography: Spain's Military Map, scale 1:50,000, pages 30-32 & 30-33.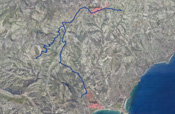 Map of the route.

A route with beautiful seascapes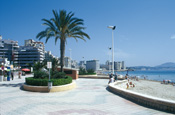 Calpe.If indeed the toughest route of the series, the effort of climbing up to the municipal district of Pinos, at the feet of the Bernia Mountains, is rewarded with the magnificent views of the entire coast that we can enjoy from these heights, or with a nice lunch that we can relish at one of the local restaurants. The climb is made along a secondary asphalted motorway with no much traffic, which enables us to choose the best possible pace to our stamina. We can also make a stop at the cave paintings of Morro de la Francesa, found just a few meters off the road.
Next Page