Routes

Route 10: Gata de Gorgos - Jalón - Llíber - Senija - Gata de Gorgos
(Page 1 of 2)
Route Card

Download in PDF format
Download GPS track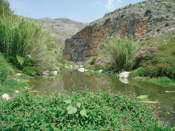 Access by train: Gata de Gorgos Station.
Difficulty: Medium.
Drop: 200 m.
Distancie: 26.13 km.
Type of terrain: 15.67 km asphalt, 10.46 km earth.
Train schedules: www.fgvalicante.com or at Tel. No. 965 262 731.
Cartography: Spain's Military Map, scale 1:50,000, pages 30-32.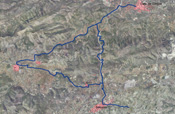 Map of the route.

Cycling across lands of history and tradition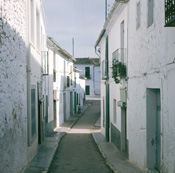 Senija.This circular route enables us to connect Gata de Gorgos with the town of Valle del Pop and come close to their history, traditions, gastronomy, festivities and landscapes. Following the Jalón riverbed, we reach a large viticultural plain where these small and peaceful towns are settled with their narrow streets, Arabic past and bell towers standing out above their whitewashed houses. Among valleys, pine woods, fields of carob and almond trees, we return once more to Gata de Gorgos.
Next page